If you have no credit and need a loan, we can help you. Available loans up to $50,000 based on your assets – regardless of what's on your credit report!
Guaranteed No Credit Loans Canada
At Cash Loans Canada INC, we know how difficult it can be to obtain a loan with declining credit. That's why we're here to help you secure the loans you need. We can offer guaranteed no credit loans, no matter what you credit history is like. When you're in need of money to help pay off medical bills, a car, or even a mortgage, the first thing big lenders look at is your credit score. It's very common for banks to refuse loans based on lower credit scores. That's where Cash Loans Canada comes in. We can help you get the guaranteed no credit loans you need to manage your financial situation.
What are No Credit Cash Loans?
No credit cash loan means you can get access to the funds you need, even if your credit is in bad shape. We can get you access to instant cash to pay off your debts, even if your credit history has made it difficult for you to get a loan anywhere else. A low credit score can increase your risk for default, so there may be a premium interest rate charge. However, as you pay off your instant no credit cash loan, your credit score will begin to improve as you get yourself back on track. Call us today to find out how no credit cash loans can help you regain control of your financial future.
What are Same Day Cash Loans?
Same day cash loans can help you out when banks and other financial institutions refuse to help you out. Suffering from bad credit? Don't worry. Contact us to see how we can help you get the same day cash loans you need today with one of our instant approval cash loans. We can secure you no credit loans with guaranteed approval up to $50,000! Same day cash loans with guaranteed approval up to $50,000 can be the simple and quick solution to your debt troubles. Contact us to see how we can help.
To qualify for an instant cash loan or no credit loans, you need proof of employment and no undischarged bankruptcy on your record. However, we know that each case in unique. No credit loans can vary on an individual basis. Contact us with your credit file and ask us how we can help you secure an instant cash loan today.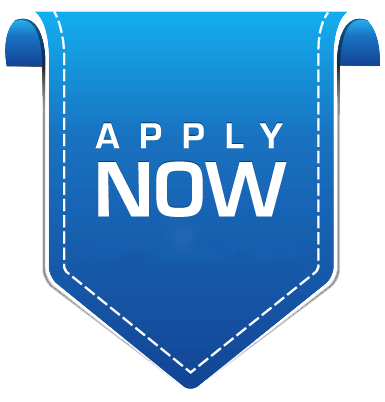 ARE YOU READY TO APPLY
TESTIMONIALS
Mobile Home Loan Experience
I have been a customer of Cash Loans Canada for 3 years. The staffs were so friendly and professional. They reached out as soon as I submitted my mobile home loan application. My credit score was not perfect, but I was able to the amount I asked for in a timely manner using my mobile home as a collateral.
Ricky C. Williams
Ontario
Hamilton
Great & Excellent Services
Getting a loan is not easy especially when you have a bad credit. The team at Cash Loans Canada were helpful. I would recommend them to anyone out there who needs help!!
Bridgetta Pauline
Alberta
Calgary
Car Title Loan is a Life-Saver
I had a very good experience with Cash Loans Canada. Their car title loan program deserves five stars! I highly recommend to those who need money but doesn't have a perfect credit score.
Adriana Therrien
Quebec
Trois-Rivières
SIMPLE APPLICATION PROCESS
Fill in the online application form and receive an immediate online approval with your loan amount and monthly payments.
Instant Online Approvals.
Bad Credit? No Problem.
98% Approval Rate.
In order for your loan application to be processed and completed, all required documents must be submitted. Failure to do so will delay the processing of your loan application.
Congratulations, you've completed our loan application process and we'll deposit the money into your bank account.
Quebec
Montreal, Quebec City, Trois-Rivieréres,
Sherbrook City, Gatineau, Shawinigan

Ontario
Toronto, Ottawa, London, Hamilton,
Kitchener, Brampton, Mississauga

British Columbia
Vancouver, Richmond, Burnaby,
New Westminster, Port Moody, Coquitlam

Alberta
Calgary, Edmonton, Airdrie, Brooks,
Grand Prairie, Medicine Hat, Red Deer
Saskatchewan
Saskatoon, Regina, Prince Albert, North
Battleford, Melfort, Maple Creek, Meadow Lake

Manitoba
Dauphin, Winnipeg, Thompson,
Portage la Prairie, Winkler, Selkirk

New Brunswick
Saint John, Moncton, Fredericton, Dieppe,
Riverview, Miramichi, Edmunston

Nova Scotia
Halifax, Sydney, Amherst, Antigonish,
Darmouth, Liverpool, New Glasgow, Pictou
Prince Edward Island
Alberton, Charlottetown, Cornwall, Georgetown,
Kensington, Montague, Souris, Stratford, Summerside

New Foundland and Labrador
St. John's, Mount Pearl, Corner Brook, Paradise,
Grand Falls, Grander, Happy Valley – Goose Bay
GET APPROVED FOR A LOAN EVEN WITH NO CREDIT!
Get your loans approved by Cash Loans Canada Inc. through secured loans by using your paid-out vehicle, modular home, mobile home, truck, trailer, RV, horse trailer, farm equipment. Available loans up to $ 50000 even if you have No credit.
Ask Our Specialized Advisors:
Our Loans
Do you know that you can turn the assets you own into cash? Your assets can be a convenient and quick source of funds. By using them as collateral for a secured loan, Cash Loans Canada allows you access to an alternative borrowing option. Ask our advisors about secured loans and the types of assets used to secure them.